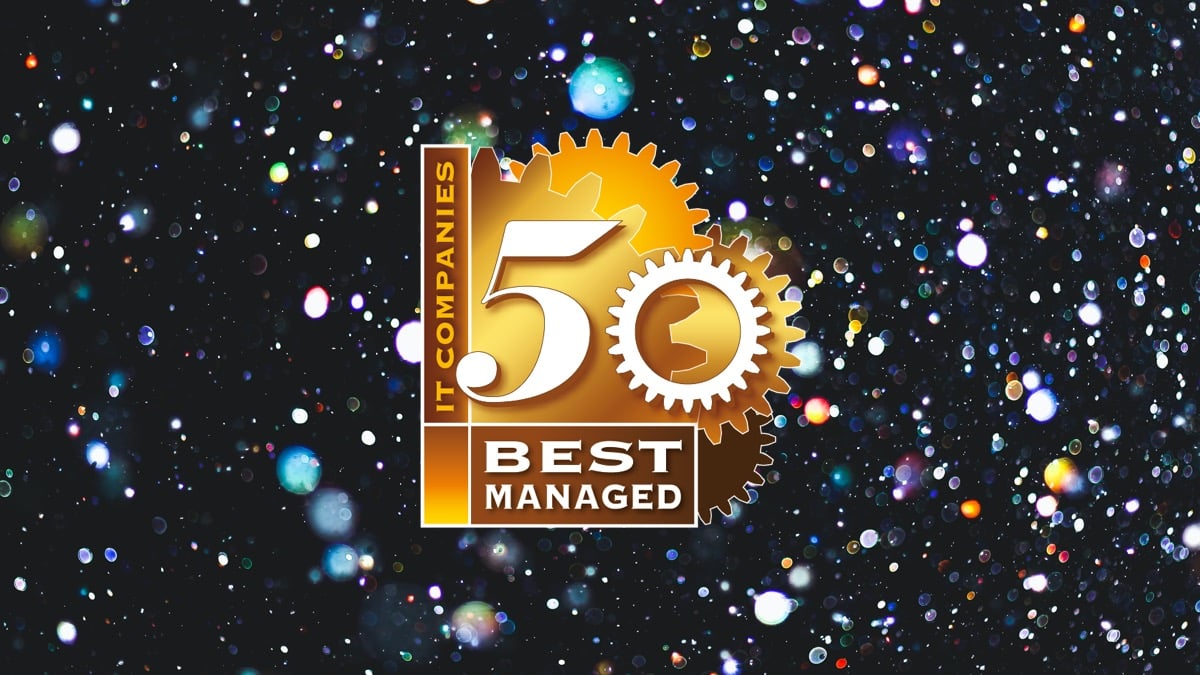 We've done it again! Ratcliff named among Britain's 50 Best Managed IT Companies for second year running
After nearly 20 years in business, we're proud to still be leading the way in a crowded industry. We've grown to be able to tackle the biggest challenges facing our small business customers – particularly, cybersecurity. Being named one of Britain's 50 Best Managed IT Companies only confirms what our customers have been saying for years: that we go beyond traditional IT support to be a partner in their success.
We're delighted to be recognised by our peers and industry experts as a shining example of what being an MSP is all about in a crowded market that's often confusing to customers. We think our win is proof that we mean what we say and we do right by our customers. From Cybersecurity Awareness training and Cyber Essentials certification, to IT support, project management and Cloud systems, we build the best possible solutions for our customers.
Being 'small' on paper shouldn't mean compromised security, after all. Hackers are targeting businesses of all shapes and sizes, and we exist to stand up for our SME customers, helping them to stay connected, secure, and ready for growth. IT should be about so much more than responding to service tickets. By making the Britain's 50 Best list for a second time in a row, we know we're on to a winning formula that works both for customers, and for the industry as a whole.
Owner James Ratcliff wanted to thank the team:
'What a brilliant Christmas present for us as a team. Being named among the 50 Best MSPs in Britain for yet another year only goes to show that we're doing all the right things for London's small businesses. It's great recognition for our team of cybersecurity experts, who go above and beyond to keep our customers connected, secure and capable.
'I'm thrilled that we're seen as a leading light in the industry – long may that continue.'
It's not too late to sort out your IT for the year ahead. We're cybersecurity experts, helping to keep London's small businesses secure, whatever the future holds.
Get in touch to find out more.