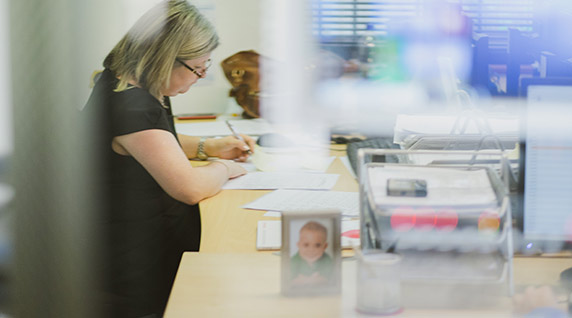 Business IT – it's not all about computers
We recognise that IT isn't all about computers – It's about developing personal relationships and becoming a reliable partner in your business. Think of us as an extension of your own team. You'll enjoy a friendly and personal service and we will make sure that you always have the right level of on-site and remote support.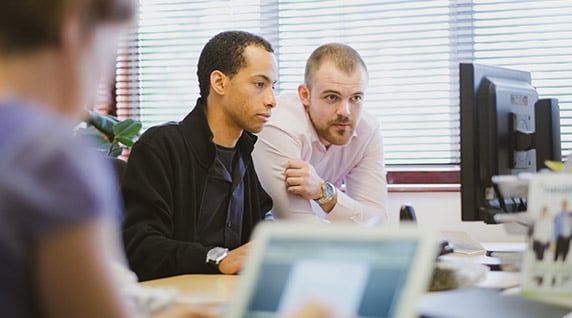 Making IT work in the best way for you
Our aim is to make our clients' IT work in the best way for them – and not the other way round. We don't try and sell clients something they don't need – we simply advise on the best way forward and get everything working the way it should. We have a passionate team of friendly engineers who love what they do and are always on the end of the phone if needed.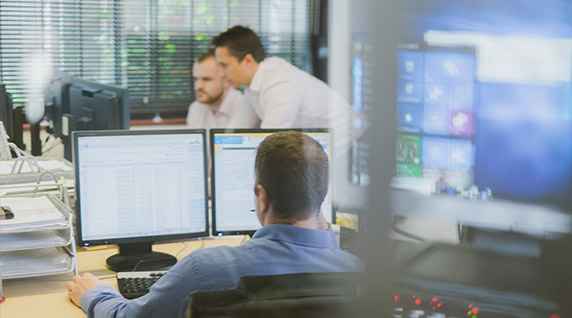 Take IT off your agenda
Ultimately, we're here to take IT off your agenda. As well as trusting us to look after all your day-to-day IT needs we'll also give you straightforward advice on how to maintain a competitive edge with the latest systems. You'll benefit from a level of personal service you won't find elsewhere and before you know it we'll be a key part of your team.
What you can expect from Ratcliff IT
Personal Service
A friendly personal service with a central point of contact, meaning you always know who to speak to.
Strategy
A trusted IT strategy – we'll develop a great IT system that supports your growing business.
Technology
Reliable, secure and robust systems and technology.
Ongoing Support
We'll develop or modify your IT strategy to ensure it continues to work for your business.
Comprehensive IT Policy
A policy that satisfies your company responsibilities while encompassing industry best practices and your own requirements.
Management
Full management of your IT strategy on a day-to-day basis.
System Audits
We'll review and evaluate your existing IT systems to make recommendations on how you can improve your performance.
Price
Transparency Flexible, fixed price contracts tailored to your needs with no hidden extras.