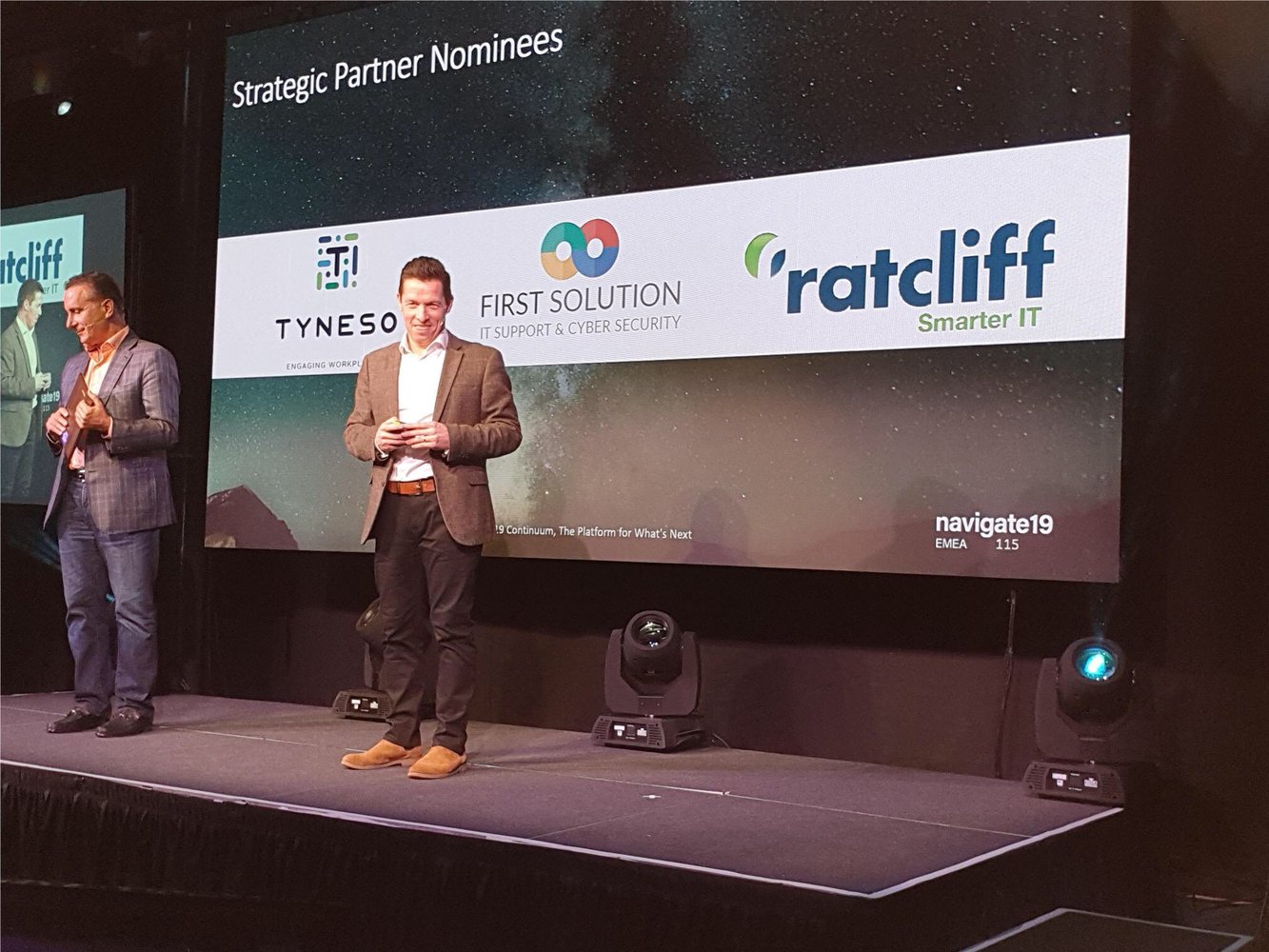 Nominated for Continuum Strategic Partner – a proud moment for the Ratcliff team
We were at Navigate 2019 EMEA last week where we were a Strategic Partner nominee in Continuum's awards. Despite not winning, it means a lot to us as a team because we were in a category alongside much bigger peers. It's also a mark of how well regarded we are within the MSP industry, recognised by global services vendor Continuum as an example of best practice.
To be nominated as a Continuum Strategic Partner – one of just three EMEA nominees – indicates that we're doing all the right things in the right places for our customers, as well as setting the standard for the industry. We're also thrilled by what it says about our relationship with a major industry player. Continuum have a global footprint as an MSP vendor, supporting thousands of tech firms serving small to medium businesses. We've been using Continuum platforms and systems to make our services more efficient and streamlined, keeping customers happy for years now.
It's a step in the right direction for us at Ratcliff IT – marking the second major awards milestone in just a few months. Before Christmas, we were named one of Britain's Top 50 Best Managed Service Providers, cementing our position as a leading light in the UK. At the end of the day, we're proud of these award nods because they demonstrate what we already know: that we provide a great service to our customers, helping their businesses to stay secure and stable, and to grow.
Owner James Ratcliff wanted to thank the team:
'I'm yet again impressed by what our team can deliver – now recognised on a global scale by major industry partner Continuum. It shows we're doing all the right things – both for our customers and for the MSP industry as a whole. We use Continuum products to keep our service streamlined and efficient for customers, getting the very best out of our skilled team. We're also members of Continuum's European user council, helping to set the standards.'
'We support London's SMEs, offering best-in-class products and services to champion their growth – and being recognised by Continuum as a Strategic Partner nominee only reinforces this.'
Looking for standard-setting IT support for your small business? Get in touch to find out more.