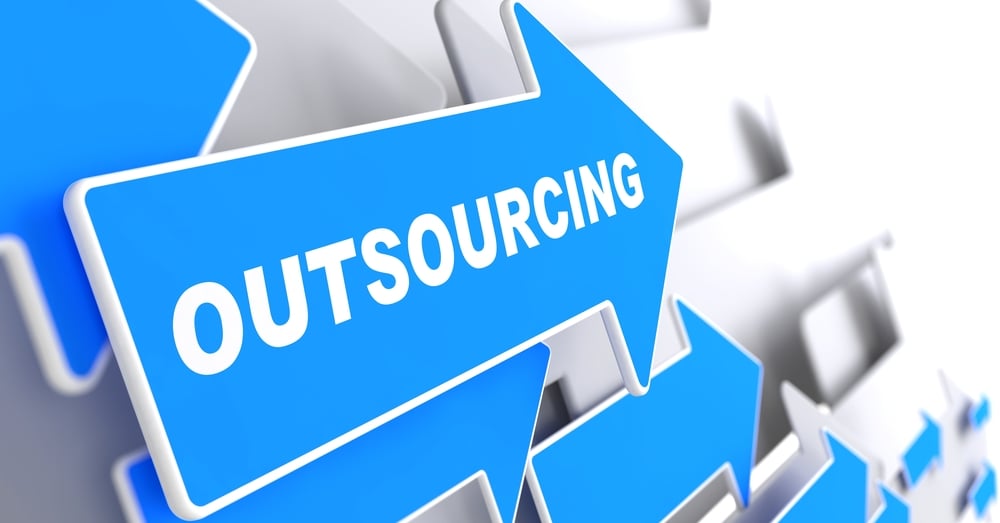 11 reasons to outsource your IT support
Small and medium-sized businesses (SMEs) face a unique challenge when it comes to IT and cybersecurity. Usually lacking the resources and personnel of larger companies, they often rely on a patchwork of solutions, including in-house IT staff and a mix of off-the-shelf software and hardware. However, the ever-evolving digital landscape means that SMEs are more vulnerable than ever to cyber-attacks, and need to be more proactive in protecting their data and operations. This is where outsourcing IT and cybersecurity services can be the best solution for SMEs. In this article, we'll discuss the top 11 reasons why you should consider outsourcing your IT and cybersecurity services.
1. Cost savings
Outsourcing IT services can cut down on labour, infrastructure, and maintenance costs compared to hiring full-time IT staff. You only pay for services when you need them, and you don't have to worry about additional IT staff or equipment when the workload is low.
2. Expertise and experience
Outsourcing IT and cybersecurity services means that you have access to experts with years of experience and training in the latest technologies and advancements in the field. This means that your SME can benefit from high-level expertise without the cost of hiring and training full-time IT staff.
3. Increased security
Cyber threats and attacks are a growing concern for SMEs, and outsourcing IT and cybersecurity services can help minimize this risk. You can have peace of mind knowing that your data and business operations are in the hands of professionals who specialize in protecting businesses from cyber threats.
4. Flexibility
Outsourcing IT services offers flexibility in meeting the needs of different businesses. You can customize the services to meet specific needs, such as cloud storage or backup and disaster recovery. Unlike in-house IT departments, outsourced IT service providers offer scalable solutions that can adapt to your business's growth.
5. Proactive support
IT service providers are equipped with the latest monitoring and antivirus software, and they can respond quickly to any IT issues that your SME might face. Proactive support means that problems can be identified and solved before they escalate to major problems.
6. Access to latest technology
Outsourcing IT services provides businesses access to the latest technologies and best practices, which would have been difficult to access without huge expenditure. It means that SMEs can stay ahead of the curve while focusing on core business objectives.
7. Improved productivity
Maintenance of IT equipment is time-consuming for businesses, taking up valuable work hours that could be used to focus on core business objectives. Outsourcing IT services to professionals can help SMEs maintain uptime and relief in-house staff from maintenance tasks, thus increasing overall productivity.
8. Reduced downtime
Downtime can be frustrating, impacting on staff productivity and customer satisfaction. Outsourcing IT services to professionals can help businesses minimize downtime and resume operations quickly in cases of disruptions.
9. Compliance and regulation
SMEs are usually associated with local and global industry regulations, such as GDPR. Outsourcing IT services can help SMEs to comply with such regulations while providing a better understanding of specific compliance needs.
10. Disaster recovery
Outsourcing IT services provide disaster recovery solutions, which is usually one of the most overlooked aspects in-house IT departments. IT service providers have a wealth of experience in managing disaster recovery projects, and they can help SMEs ensure that they have secure backup and recovery in place in case of any catastrophe.
11. Competitive advantage
Outsourcing IT services can help SMEs gain competitive advantage by accessing resources and technologies not only in their local markets but also from global expertise levels.
Conclusion
Outsourcing IT and cybersecurity services is a great way for SMEs to gain a competitive edge while minimizing risk and reducing cost. It can boost productivity and streamline operations while providing expert support and access to the latest technologies. Ratcliff IT offers professional IT and cybersecurity services to help SMEs stay on top of their game. Get in touch with us today to learn how we can help your business!
Get in touch to find out how we can help your business.