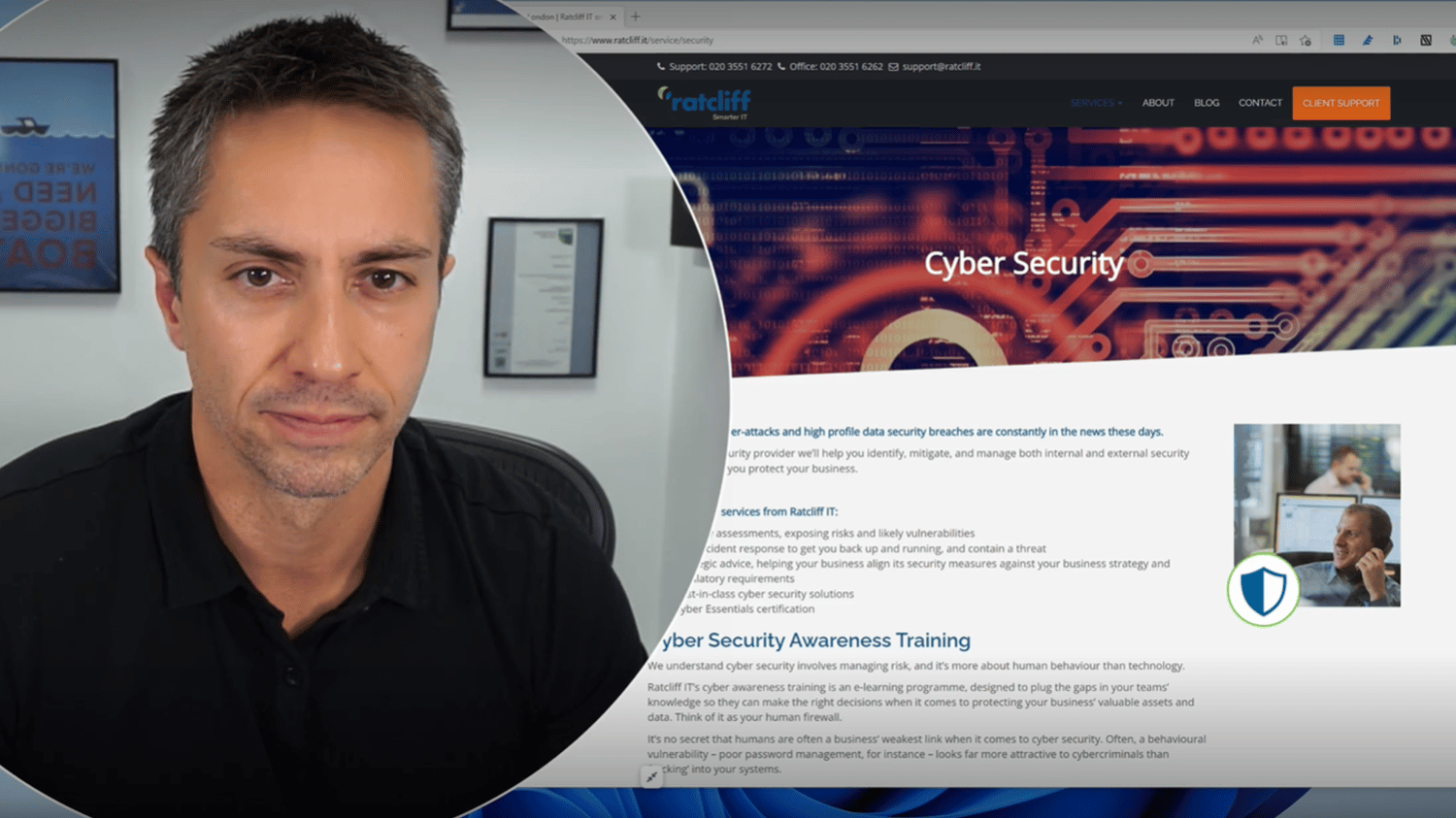 Watch: Is your IT provider your businesses biggest security risk?
Do you know if your IT provider has got their house in order?
And how can you tell? Have you had a conversation with your IT provider in business terms, in plain English, about how they secure themselves?
With access to your systems, your data, your business, it's really important to have those conversations as they represent one of your key risks and that that risk has been managed.
So, do you have assurances from your IT provider about how they go about their day-to-day business?
It can be simple things, it could be policy documentation, are they following how they set their business up, and their tools and operations to make sure that you're not at risk from something happening to them? IT companies are a big target, because hackers, criminals, people want to get their hands on data or cause disruption. They know that IT companies hold the keys to lots of other organisations. So they're a big target.
So make sure that your IT provider has got their house in order and you're comfortable with the risk and how it's been mitigated.
If you want to have a no obligation chat about your business security risks, get in touch below.