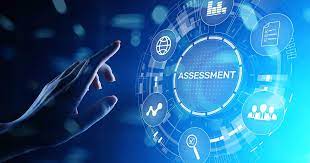 Keeping Your SME Safe: The Importance of Cyber Security Risk Assessments
As a small business owner, you have a never-ending list of tasks, from managing employees to finding new clients. However, one of the most important tasks on your list is keeping your business safe from cyber-attacks
Cyber-attacks can cripple your business, leading to a loss of sensitive data, reputational damage, and even financial ruin. To avoid such scenarios, it's crucial to conduct regular cyber security risk assessments. In this post, we'll explore the importance of risk assessments for small businesses, including Cyber Essentials, insurance applications, due diligence and more.
Cyber Security Risk Assessments
Cyber security risk assessments are the foundation of any IT security strategy for SMEs. As a business owner, you should consider a risk assessment as a periodic review of your IT infrastructure, applications, and network, which identifies potential threats, vulnerabilities, countermeasures, and risk mitigation strategies. In other words, a risk assessment is an evaluation of how vulnerable your business is to cyber-attacks and provides a roadmap on how to reduce the risks.
Compliance with Cyber Essentials and other Standards
If you operate in the UK, Cyber Essentials is a certification that can help your SME demonstrate a commitment to security best practice. Cyber Essentials is a government-backed scheme that sets out five security controls for businesses to implement, including firewalls, malware protection, software patching, secure configuration, and access control. Implementing these controls can reduce the risk of cyber-attacks and improve the chances of surviving a breach. Cyber Essentials also shows that you take cyber security seriously and are a trustworthy supplier or partner.
Insurance Applications and Cyber Security
A cyber insurance policy can provide financial protection to your SME in the event of a data breach, loss of customer data, or business interruption. Before applying for cyber insurance, it's essential to conduct a thorough cyber security risk assessment. An insurer may require evidence that you've implemented the necessary controls and have a robust IT security policy in place. If you don't have a risk assessment and a security policy in place, your insurer may refuse to cover your business or limit the amount of coverage.
Due Diligence and Mergers and Acquisitions
If you're planning to buy or sell a small business, conducting a cyber security due diligence review is a must. Due diligence can help identify potential cyber security risks in the target company, including weaknesses in the IT infrastructure, incidents of hacking, and data breaches. A robust due diligence process can provide you with the information you need to make an informed decision about the acquisition target. It can also help you identify any risks that need to be addressed before the transaction is completed.
How Often Should You Update Your Cyber Security Risk Assessment?
Cyber threats are ever-evolving, and it's crucial to keep your risk assessment up to date. As a general rule, your SME should conduct a risk assessment at least once a year. However, if you've experienced a data breach, implemented new software, or made significant changes to your IT infrastructure, it's essential to conduct an additional risk assessment. Regular audits and reviews will ensure that your business remains protected from cyber-attacks.
Conclusion
As a small business owner or operator, it's easy to assume that it won't happen to you. However, cyber-attacks are on the rise, and SMEs are a prime target. Cyber security risk assessments are a critical component of your IT security strategy and help you identify and mitigate your cyber security risks. Whether you're preparing for Cyber Essentials, applying for cyber insurance, or planning to buy or sell a small business, a risk assessment can provide valuable insights into your IT security posture. Keep your business safe, and stay ahead of the curve with regular cyber security assessments.
Get in touch to find out how we can help your business.