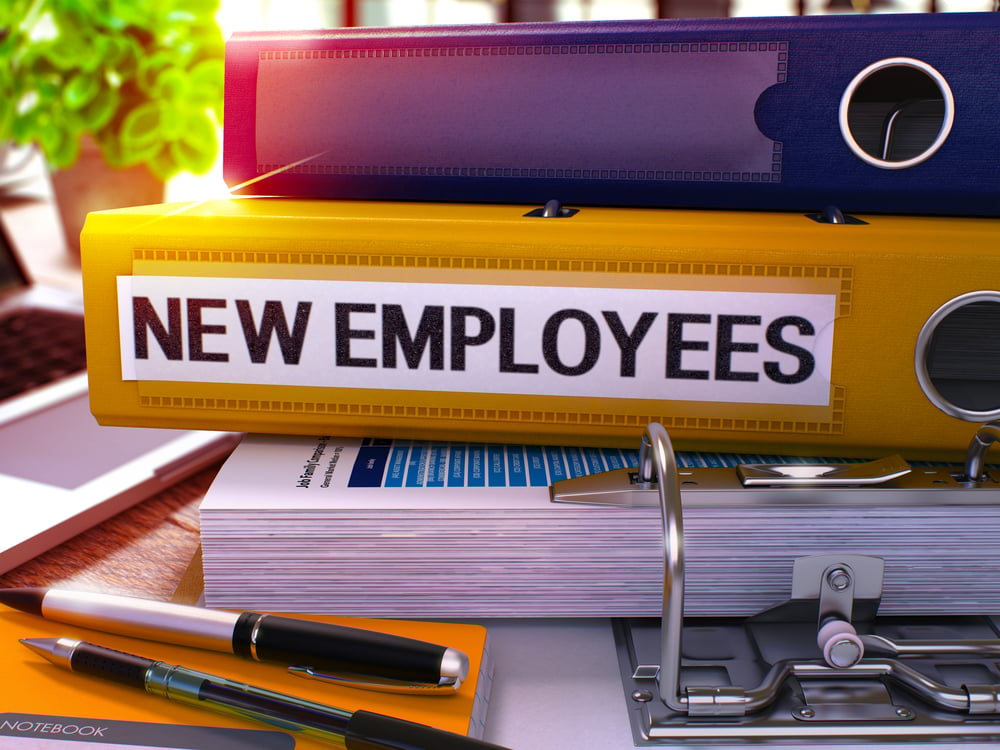 Enhancing SME IT and cyber support services with the new staff process
Starting a new job is a significant milestone in any employee's life, and the experience can either be memorable or forgettable, depending on the first few days on the job. In today's technology-driven world, cloud computing, software applications, and IT security have become essential operational requirements for small and medium-sized enterprises (SMEs) to keep their businesses running smoothly and efficiently.
Therefore, ensuring that new hires receive a seamless onboarding process that establishes their IT infrastructure and digital presence quickly and accurately is paramount. In this blog post, we will discuss why the new staff process is a key process for success in SME IT and cyber support services and how businesses can approach this process effectively.
1. Smooth First Day Experience is Critical
The first few days of a new employee's journey in an organization can set the tone for their entire tenure with the company. New staff members that have to endure an overly complicated and time-consuming IT infrastructure setup process may feel undervalued and unprepared to meet the job's demands, which can affect their morale and job performance. By taking a proactive approach to onboarding, SMEs can enhance the new staff process and create a more welcoming work environment for their employees.
2. The Importance of Staff Satisfaction
In any organization, employee satisfaction is key to building a motivated and engaged workforce. By providing new staff members with a smooth onboarding experience that includes a well-established IT infrastructure and digital presence, companies can show their new hires that they value their contributions and care about their comfort in the workplace. This also leads to more satisfied employees, which, in turn, increases productivity and loyalty.
3. The Need for Efficient Operations
Effective communication and collaboration between HR and IT are essential to accelerate the onboarding process. A well-established new staff process that encompasses a clear and concise set of procedures and checklists streamlines the creation of new user accounts, email addresses, digital signatures, and security badges, among other essentials. A smooth new staff process also enables quicker access to key software applications, mobile devices, laptops and desktops, remote access, and other IT services that the new employees may need to perform their job duties.
4.

IT Support for the New Hire Process
In today's modern office space, a supported onboarding experience is not limited to having a ready-to-go laptop and IT infrastructure setup. SMEs must also provide employees with cybersecurity training sessions, malware protection and management software, scheduled software updates, and cyber security monitoring to manage any IT-security related incidents. Being well-equipped with the appropriate IT security and data privacy policies provides employees with all resources necessary to perform their duties.
5. Communication and Coordination is Key
Lastly, the new staff process cannot be successfully implemented without excellent communication and coordination between HR and IT. Businesses that optimize their procedures with IT support for the new staff process are more efficient, cost-effective, and future-proof in a highly digitized, fast-paced, business environment.
Conclusion
The new staff process is an essential aspect of SME IT and cyber support services that every business must approach proactively. Ensuring their employees have a seamless onboarding experience is crucial to staff satisfaction, efficiency, and success in the long term. By considering the points we've discussed in this blog post, organisations can enhance their new staff process and streamline their IT and cyber security processes, creating more value for their business and employees alike. At Ratcliff IT, we'll help your business achieve success in all areas of IT and cyber security, from planning and strategy to the right cyber security tailored to your business.
Get in touch to find out how we can help your business.