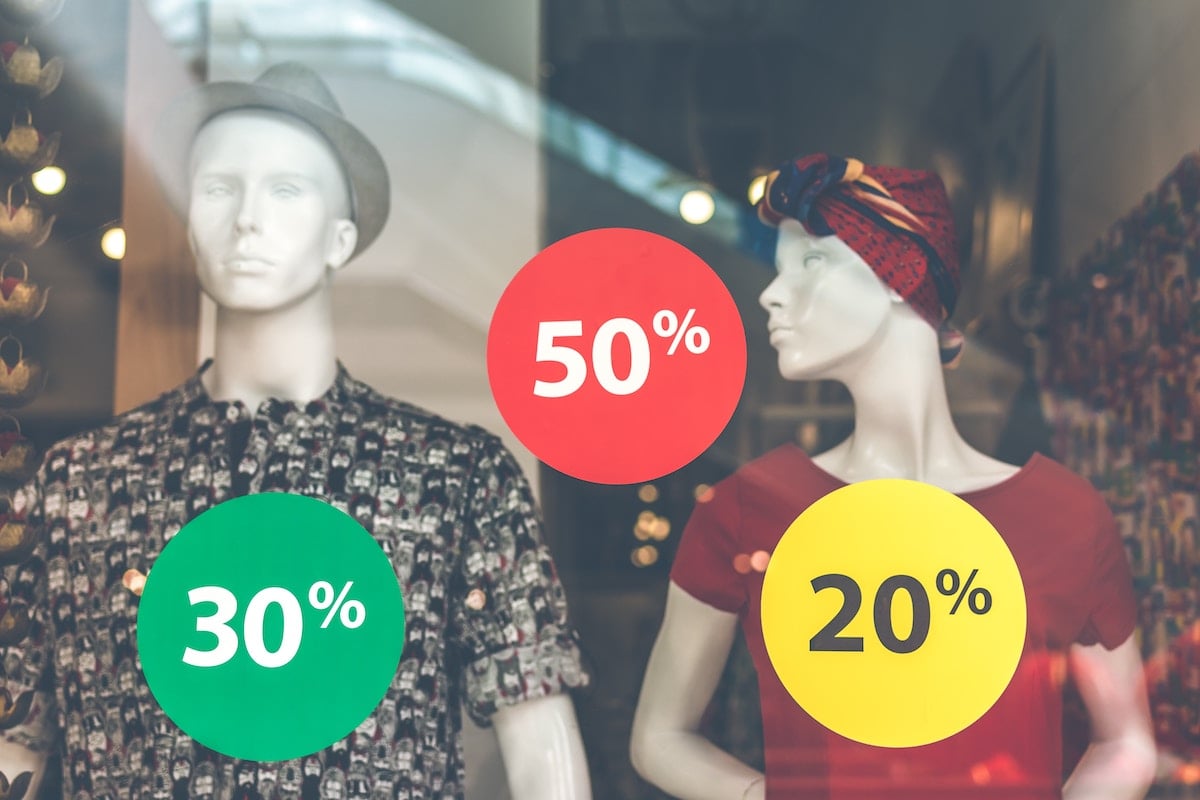 Black Friday: Four ways to shop safe
Brits plan to spend an estimated £7 billion this Black Friday and Cyber Monday, according to research – are you one of them? It might seem like the ideal time to take advantage of discounts, but beware: it's also a bumper time for cybercriminals taking advantage of poor security awareness among shoppers. Here are four ways you can keep yourself – and your business – safe online this festive season…
Switch on MFA
Multi-factor (two-factor authentication, or over) involves verifying your login by another means – usually by text, email or by generating a code in an app. It's an added line of defence against cybercriminals who might gain access to your login credentials, but they can't get any further without also having access to another system or device.
Think before you click
Expect to be bombarded over text and email this festive period, as retailers do their level best to get your custom. Over the last few years, fake emails have made their way into the mix, where scammers impersonate a well-known brand and misdirect customers to spoof payment forms. Be scam aware: manually check out any deals you spot on email, social media or text by visiting the brand's main website. Only shop on sites you trust, and report any suspicious emails to Action Fraud or hit the 'spam' button in your email client.
Don't delay updates
It's open season for cybercriminals. A simple step you can take to stay protected is to always download updates and patches when you get notified. Yes, it might be a pain to wait a few minutes while they install, but they could make all the difference as Apple, Microsoft, Google and more constantly adapt to the latest cybersecurity threats. The longer you wait to update, the more of a window for a breach or attack. Don't want to think about it? Turn on automatic updates.
Trust your gut
Cybercrime is getting increasingly sophisticated. Sometimes things go wrong, no matter how vigilant you've been. Sometimes, though, you might have a niggling feeling that something's just not right. A site might be asking for more information than you thought they'd need, or might have an international URL you weren't expecting.
Follow some simple advice from the NCSC (the UK's Government's cybersecurity taskforce):
Make a note of the web address you're concerned about
Exit your internet browser completely
Report the site to Action Fraud
Contact your bank if you've given your bank details, or believe you might be financially impacted
Keep an eye on your bank transactions and credit report (which would change if someone steals your identity and opens a credit card, for instance).
Don't let the most wonderful time of the year become tainted by cybercrime. By taking a few simple steps to be more aware online this Black Friday, you'll be protecting yourself – and your business. We work with small businesses to help them stay secure and resilient.
Contact us to find out more about small business cybersecurity in London.