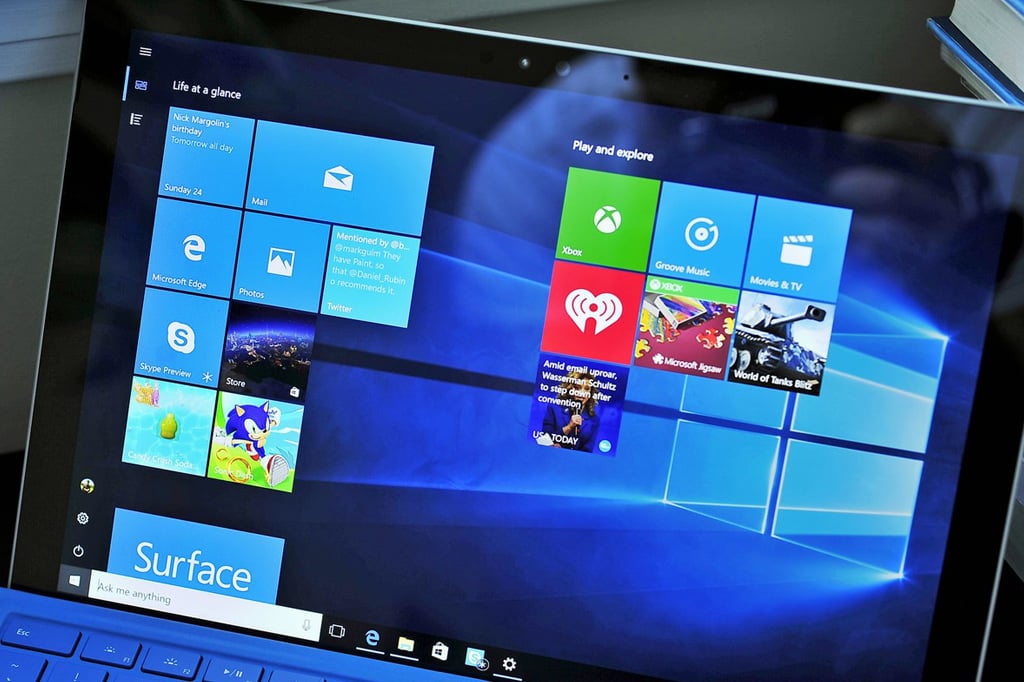 Windows 10 Anniversary update.. whats new?
Many businesses were prompted by their IT support provider to upgrade to Windows 10 before the 29th July deadline while it was still free.
Windows 10 comes with plenty of power for the average London small business including the digital assistant Cortana, the new Edge browser and, for those who use touch screens, the Windows Ink facility. If you have already downloaded Windows 10, you'll be interested to hear that an anniversary update is now available.
Cortana Becomes More Intuitive and Connected
The battle of the voice activated assistants is still going strong and much of the update for Windows 10 has focussed on Cortana. With greater availability and the chance to push information to and from mobile devices, if you use this function on a regular basis then there's plenty in the update to make you happy. Integration with android and Windows phones is very good once you download the app and sign in with your Microsoft account. Integration for iPhone, however, still remains a problem.
Microsoft Edge
If you thought that Microsoft Edge wasn't quite up to speed when Windows 10 first came out, you'd be right. The update, however, means that it will now support browser extensions, all of which are available in the Microsoft Store and free to download.
Ink Integration
Better integration of all Windows 10 applications is a key part of the anniversary update. This is seen in Windows Ink which links with Cortana and can even set calendar reminders for certain key words like 'tomorrow'. For a small business that uses drawing and annotation on a touch screen regularly, this will look a whole lot more powerful from now on. If you're pen has a button you can simply press it and see of list of apps (Screen Sketch, Sketchpad and Sticky Notes etc.) that work with Ink rather than searching around on the menu.
More Desktop Apps
There have been limitations with installing desktop apps in the past and this looks as though it is now being addressed. Changes give developers the option of converting their applications so that they work better on the platform. So expect to see the rather meagre app store growing in the future.
Windows Defender
One of the key benefits of downloading Windows 10 for a small business was the Windows Defender. This feature would disable itself if you installed another anti-malware product. You can now arrange for Defender to perform periodic scanning which provides an added layer of protection to your chosen software.
There are plenty of other updates available including Windows Hello, allowing you to log in with a fingerprint and less energy draining click-to-play Flash on Edge. Your system should have been updated already so it's worth checking out these new changes out and seeing how they can benefit your small business.
If you have any questions about this or any other Windows 10 update or now want to upgrade to Windows 10, you can contact our IT support team on 0844 544 2921. Don't forget, we always advise that you make a full backup of files before performing any major Windows update on your computer.