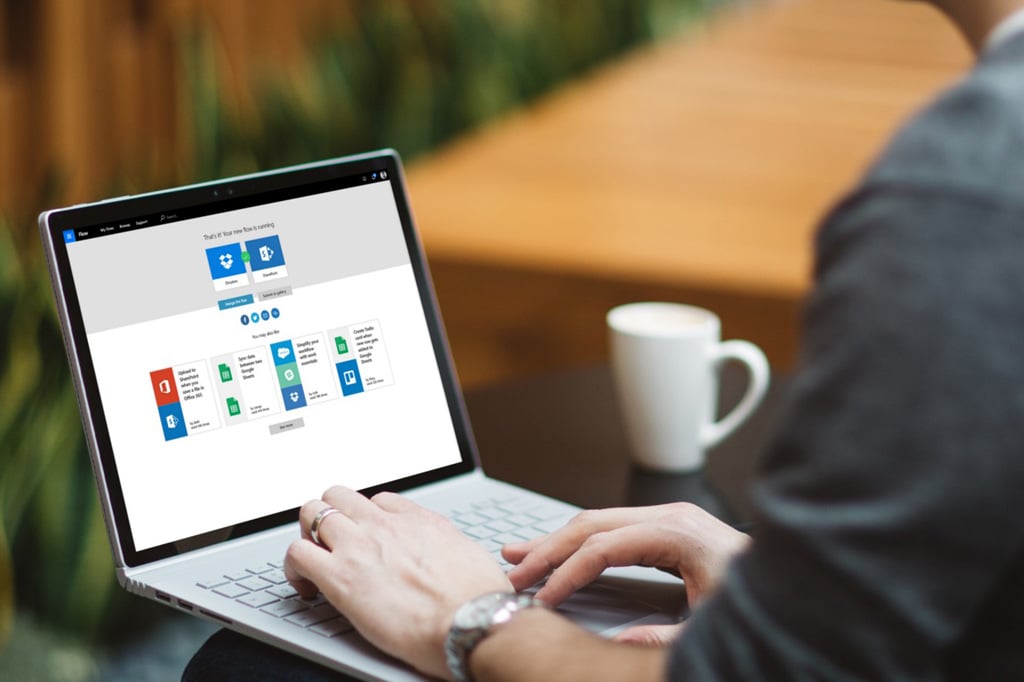 What is Microsoft Flow all about?
On 1st November 2016, Microsoft announced that its Microsoft Flow service was available to the public. That's good news for small business in London and could help them better automate tasks across their various apps and services.
What is Microsoft Flow?
It was introduced as a competitor for services such as IFTTT which allows you to update things like social media across different platforms much easier. Microsoft Flow enables you integrate a range of apps including Office 365 and Dynamics as well as various Google Apps and social media.
How does it rival IFTTT?
Microsoft Flow was initially a little limited but you should expect it to develop quickly over the next 12 to 18 months. Like IFTTT it works with templates and you can use Microsoft's, create your own and share these online. The system allows users to manage data transfer by team as well in specific locations. Now that the beta version has been ironed out and it has been released to the public there are a range of pricing plans to suit small business depending on your needs.
How do you use it?
If your London business has repetitive tasks that are undertaken on a regular basis, Microsoft Flow could well be the perfect solution. All you need is a web browser and an email address and you're good to go. It's available for both android and iOS. There are built in templates for running certain common, everyday tasks or you can choose to create your own if you have specific requirements. You can, of course, get input from your IT support to get these in place.
How can it help small business?
Most small business managers and their staff are strapped for time. With the expansion of digital services over the last few years, keeping track of everything and finding the best way to collaborate on the move has become a big deal. Microsoft Flow allows you to do this at the touch of a button. It works well on all devices including smartphones and tablets and cloud connectivity means that operating across different locations is a breeze.
Automating certain processes simply releases up time for businesses and can work across a wide range of apps and programs from email and social media to Office applications and other IT support services.