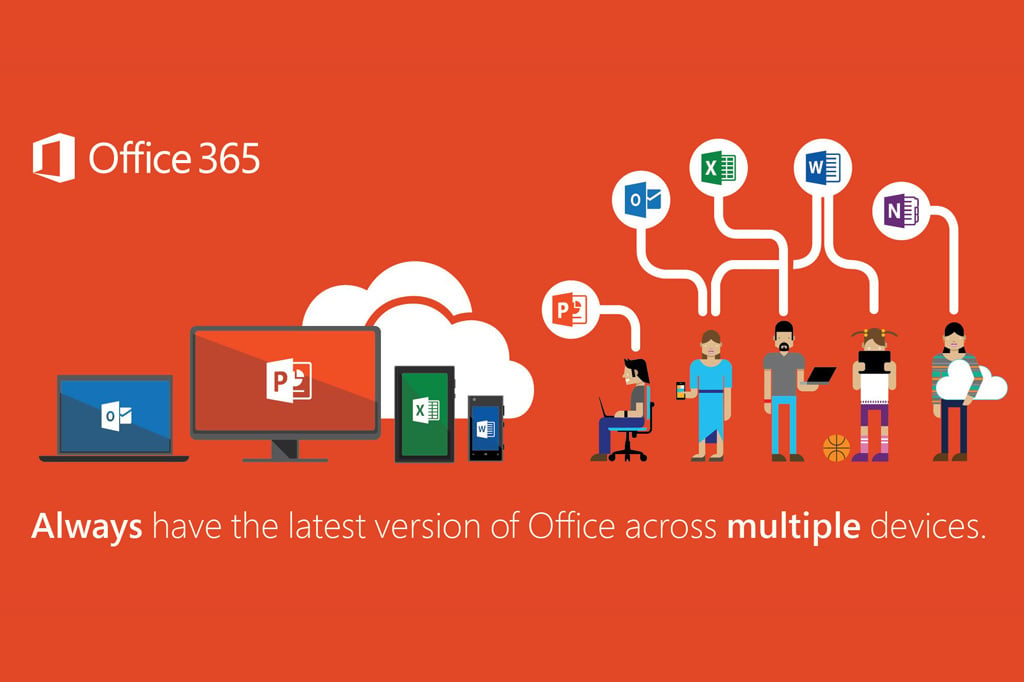 Making the move to Office 365
If you want your business to use the Microsoft Office suite of software but find it expensive and time-consuming to keep each user up to date with the latest editions, the cloud-based solution Office 365 could be the answer.
Office 365 is simply a subscription service that ends the process of having to install copies of the software on each machine and keep track of who's got what edition and who should get an upgrade. Instead you pay a flat monthly fee based on the number of users and then all of them can automatically access the latest editions of all the Office applications.
The system is cloud-based, meaning that although you can install the software on individual machines, it's also accessible via a browser. Each of your users can get access on five different devices, which can cover PCs, Macs, laptops, iPads, and Windows tablets in any combination.
There's no need to worry about upgrades either. All your users can automatically access the latest edition of all the applications, with patches and updates installed behind the scenes whenever they become available.
Another big advantage is that you only pay for what you need each month based on the actual number of employees rather than being tied into long-term licenses that don't take account of changing staff levels. If a new employee joins the company, simply add another subscription.
The subscription also includes access to Sharepoint, which is a collaboration tool enabling your employees to easily store, view and edit shared documents. There's also a Skype for Business which allows instant messaging with video both internally and externally.
While using Office 365 is straightforward, switching your IT system over can require careful planning. As a certified Microsoft Cloud Productivity partner, Ratcliff IT can assist you through this transition to ensure a smooth trouble free experience with minimal disruption to your business.