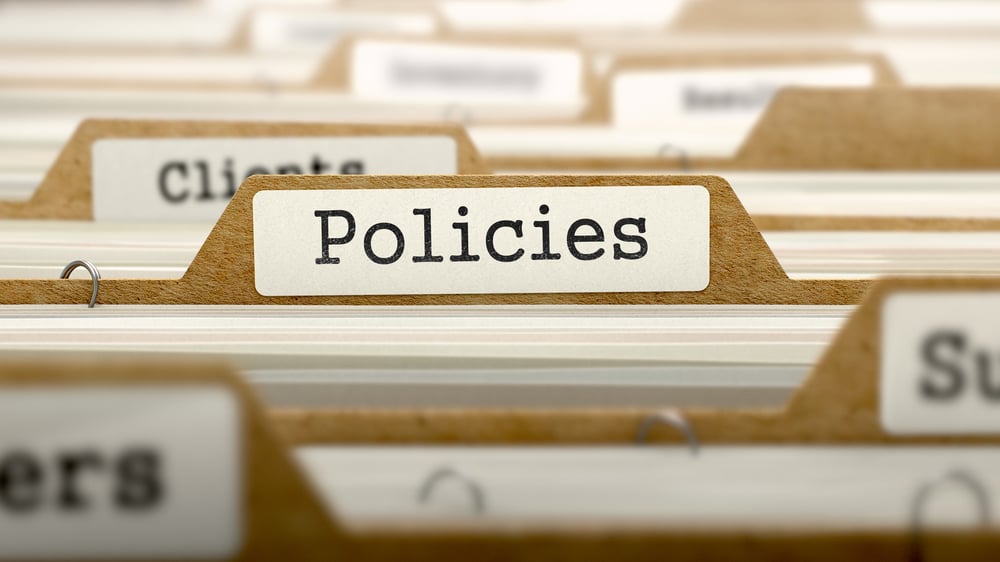 How to prepare an internal cyber security IT policy
As a small or medium-sized enterprise, it's important to have an IT policy in place to protect your business from cyber-attacks. It is easier said than done but creating an internal Cyber Security IT policy is not an impossible task.
Most SMEs don't excel in the security and administration department, which can be a breeding ground for cyber threats. A well-designed IT policy, created by including every member of the team, can go a long way in maintaining the safety of your company's sensitive information. In this blog, we'll provide you with a comprehensive guide, chalked out by our team of experts at Ratcliff IT, on how to prepare an internal cyber security IT Policy.
The following are the key steps that you need to keep in mind while creating an internal Cyber Security IT policy:
Identify
the Risks and Threats
Start by identifying the risks and threats that your company is most likely to face. Make a list of vulnerabilities that need to be addressed in the policy. In addition to that, it would also be beneficial to take stock of previous incidents, and the finest approach to take in the event of an attack. Don't overlook the importance of human error as it is possible for your employees to inadvertently mismanage digital properties.
Lay out your policy in plain and easy-to-understand terms
Once you've identified the possible risks and threats, the next thing to do is to set up a Cyber Security IT policy in simple language. It should be clear to understand and should take into account the needs of all the significant stakeholders, including the IT facilities employed, the risks and threats identified, and the internal team's structure.
Educate Your Team on the Policy
As the policy is completed, the next step is to educate your team on the procedures, practices, and demands outlined in the policy. Make sure they are fully aware of the risks posed by cyber threats to your business, and teach them how the policy can be useful in mitigating those threats. Organize mandatory training sessions and add this to your induction process to inculcate a sense of responsibility and care toward the security of your company.
Regular Audits and Measures
A policy implemented without regular checks and reports is meaningless. Set up an auditing process and schedule to ensure that the policy is being executed efficiently. Test the controls and protections designed through the policy with penetration testing, vulnerability scans, or other equivalent systems to monitor the strength and resilience of the policy. Every day, keep an eye on reported vulnerabilities and threats to keep your policy up-to-date and efficient.
Employ Security Tools
It's not a good idea to rely entirely on your employees and team members to keep your organisation secure. Utilize security tools to provide a complementary toolset to backup the policy implementation. Utilize tools such as 2-factor authentication, encryption standards for data protection, and MDM (Mobile Device Management) systems to help enhance security measures and make the process much smoother.
Conclusion
So there you have it. Cyber security today is one of the most crucial considerations for SMEs. Without an IT security policy in place, your organization is vulnerable to cyber attacks such as phishing, malware, and viruses. The implementation of a policy is just the first step; regular maintenance, auditing, and training are critical to ensuring policy efficacy for years to come. We at Ratcliff IT, hope that you now have a clearer understanding of preparing your internal cyber security IT policy. If you require a professional partner or advisor, who can guide your organization through, we are here to lend a hand. We are the IT and cyber security service partner who'll guarantee the safety of your company's sensitive data at all times.
Get in touch to find out how we can help your business.