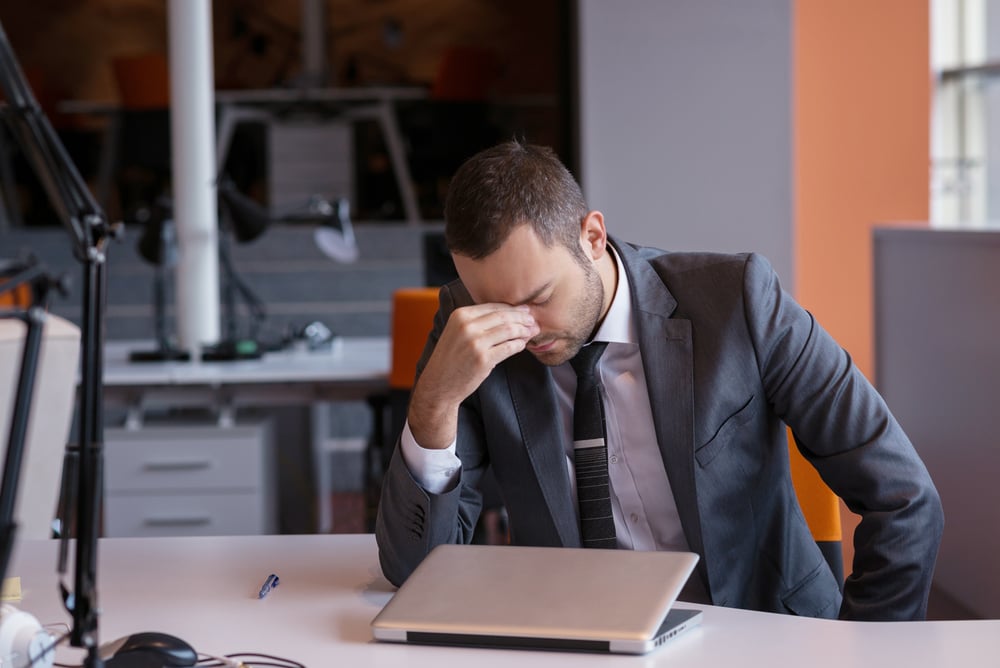 6 signs it's time to change your IT provider
In the digital age, IT and cyber support services are a critical component of every business, particularly small and medium-sized enterprises
They keep your systems and data secure, network running seamlessly and software up to date. Choosing the right IT partner is crucial for the successful growth of your business. Your IT service partner should be reliable, efficient and knowledgeable, but what if they're not? At Ratcliff IT, we understand the importance of finding the right IT support service partner. In this article, we will help you identify the six signs that it's time to switch IT partner.
1. Lack of Communication
Communication is the foundation of any successful business partnership. If you find that your IT support provider is slow to respond to queries, vague with updates or not forthcoming with important information, it's a red flag. Your IT partner should be clear and concise in their communication with you. A trustworthy IT provider is proactive in communicating security threats, network upgrades and software changes before they're implemented.
2. Slow Response Time
In today's fast-paced business environment, time is money. If you feel like you're constantly waiting for your IT partner to resolve issues or provide technical support, it's costing your business valuable time and resources. High-quality IT support should be prompt, reliable and going the extra mile to solve your IT problems quickly and with minimum disruption.
3. Lack of Experience and Expertise
Your IT provider needs to have the technical skills and expertise to support your business. If you find that your IT partner is struggling to keep up with emerging technologies or doesn't have the necessary experience in your industry, it's time to switch. A knowledgeable IT partner will have the expertise to anticipate problems, perform proactive server maintenance, and identify any potential cyber threats.
4. Hidden Fees and Unexpected Billing
Transparency is crucial in any business partnership. If you are experiencing unexpected fees or unclear billing practices, it's time to look elsewhere for IT support. Reputable IT partners are transparent about their fees, operating costs and any additional charges that may arise beyond the scope of their contract with you.
5. Security Threats
Data security is a top concern for today's businesses. Cyber threats are evolving and becoming more sophisticated every day, and it's crucial that your IT partner has the tools and knowledge to safeguard your valuable data. A competent IT partner will be proactive when it comes to cybersecurity, providing regular updates on the latest threats and recommendations on how to mitigate them.
6. Compatibility
Your IT partner should be compatible with your business, team and technology needs. If you find that you're not getting what you need from your IT service provider or that they're not up to speed with your business technology requirements, it's time to switch. Your IT partner should be able to develop bespoke solutions tailored to your specific needs.
Conclusion
Your business IT support provider may be your unsung hero, but if they're not up to scratch, they may be doing more harm than good. At Ratcliff IT, we believe in building strong and lasting partnerships with our clients by providing reliable, efficient and knowledgeable IT support. Don't ignore the signs - if you are experiencing any of the warning signs discussed in this article, it's time to switch IT provider. Contact us today at Ratcliff IT; we're passionate about helping SMEs in and around London to create secure network environments that support business growth.
Get in touch to find out how we can help your business.